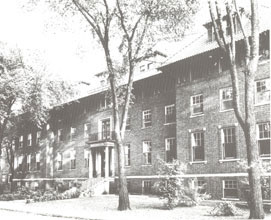 ROUTEBURN IN THE GLEBE
In 1997 ROUTEBURN negotiated the purchase of the Ottawa Board of Education's Administrative facility in the heart of the Glebe. ROUTEBURN and their architects, Barry J Hobin and Associates Limited, deftly won the support of the neighbourhood and the City in what proved to be an award-winning "landmark" project for all concerned!
This six acre redevelopment project comprised three distinct phases.